By Andrea Butland, East Glos Chair
During the complete lockdown, we all became aware of the vital importance to our lives of the "essential workers". We rapidly learnt to value and appreciate the supermarket workers, delivery drivers, postmen, all of course all NHS staff and many others.
I thought that members should also know about EG s own unsung heroes.
Paul Dean and Pete Brookes
Our two part-time groundsmen volunteered to return to work after Easter to maintain the grounds.
Pete (below left) and Paul (below right) kept the all-weather tennis courts ready for play and adapted them immediately to LTA guidance, so that we could open without delay on 15th May. They also managed to have grass courts ready the same day so that we could enjoy them in the glorious sunshine.
John Harrison
I suspect that few members will recognise John, as he usually works behind the scenes in the office on much of our IT systems, in particular the court booking.
He has worked at home throughout lockdown, shutting everything down, answering office queries and keeping admin going and then setting it all up again! If a system runs smoothly, it is because of John.
Steve Worsley
Steve, our tennis manager, was of course unable to coach during the lockdown, but has done a lot of work in shutting down coaching and courses.
He has managed the re-opening and court time for the coaching team and is currently working hard to get tennis courses at the club and in the community sites going again. This is a vital income stream for the club.
Barbara Hawkins
I suspect that many of you know Barbara. She is always there in the office and deals with everything and everyone with a cheerful smile. Locking down the club caused a huge amount of extra work in managing the staff, the accounts and payroll, course cancellations and all the members at subscription renewal time.
While the club was closed, Barbara worked from home, but kept checking on the site. Many of you will have spoken to her on the phone or email with questions about what was going on or likely to happen. As it became clear that we could re-open in a limited way in May, Barbara was immediately back on site.
As well as all the office work, she and club manager Darren had to prepare the club to comply with the social distancing rules: all the sanitisers, notices and signage, constant cleaning, PPE for staff and such like. In addition, they have worked alternate weekends on-site to ensure that everything ran smoothly.
Darren Morris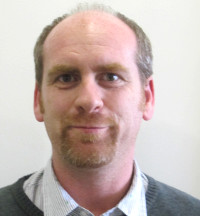 I do not exaggerate when I say that without club manager Darren's calm, professional management of everything in the last three months, East Glos might well have ceased to exist.
On top of all the above with Barbara, the Board decided that we should use the clubhouse closure period to bring forward the development works. So Darren has also been organising and supervising the squash area works, alterations to the kitchens and the complete refurbishment of the changing rooms.
He has finalised our business plan and bid to the LTA to fund padel tennis and the planning applications for that. There have been literally hundreds of other things that have all been done without fuss.
The goalposts have moved continuously in the last three months. Whether it has been government announcements, LTA guidance, furlough rules, eligibility for rebates or grants or anything else, Darren stays on top of it all somehow.
Julian Wellings
Finally, this article came to you via E-News which is produced by Julian. I hope you feel that communication with members during the lockdown has been good. If so, that is due to Julian, who also does the member email updates, the website and our social media.
Thank you to you all,
Andrea Butland and the Board of Directors