Junior tennis: Fun, challenging, rewarding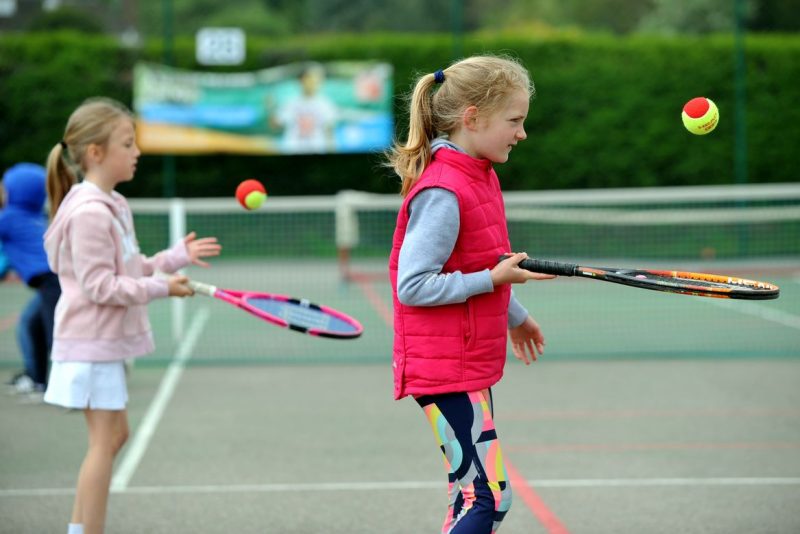 Whether your child is a beginner, improver or a performance player, we have a wide range of choices at East Glos.
All our coaches are highly experienced, LTA qualified and licensed. There are clear pathways for children to develop their skills and progress at their own rate, with an emphasis on fun.
Our courses are open to everyone. There is no obligation for your child to become a club member, but there are many benefits in doing so, including:
Single rackets membership: Play tennis, squash and padel
A free East Glos T-shirt
A 10% discount voucher for the East Glos pro shop
Savings on the cost of tennis, squash and padel coaching courses
Savings on private tuition from our fully qualified team of coaching pros
Junior tennis courses from tots to teens 
Our junior courses run all year round for kids aged three and above and comprise lots of fun, teaching and games. Our team of experienced LTA qualified coaches will help children develop their tennis and social skills. 
Individual lessons with our LTA qualified coaches
At East Glos, tennis coaching is much more than just teaching you forehands and backhands. Whatever your level, we'll work with you to identify what you want to achieve and tailor the way we work with you to meet these needs.
Junior holiday camps
Our camps give children the chance to learn and develop their basic tennis skills. There's lots of fun, teaching and games. 
Junior box leagues and social tennis
Our box leagues enable you to enjoy competitive matches with players of a similar ability. Our social tennis sessions are more relaxed and fun, where you can mix in with whoever is there.  Ask about box leagues when you join the club. You can book social tennis sessions below – scroll down the page until you find the social sessions. 
Performance Academy and team tennis
The East Glos Performance Academy provides a high-intensity training environment. It's for players who aspire to reach country, regional, national and international levels.
Tennis in the Park
Affordable courses for children and adults. These take place in Montpellier and Pitville Parks close to Central Cheltenham.